Shop Our Online Store:

Since 1980!

Momentum 98
Natural Health Store

Taking Advantage of the Moment!




Propelling Yourself into Greatness!
Body Back Sticks
Traditional Oriental Massage Tools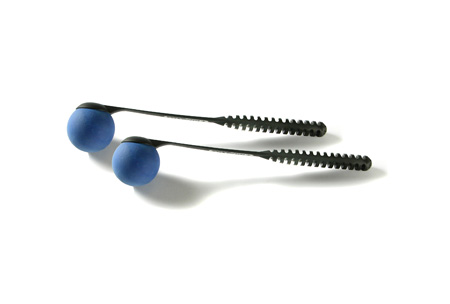 Body Back Stick Massagers
MAS846
The Body Back Sticks Massagers provide an invigorating percussion-like massage called tapotement,
which improves circulation, eases muscle tension, and even reduces the appearance of cellulite.
Use one or two simultaneously. By tapping contracted and knotty muscles you can release tightness and relieve pain.
Take this tool anywhere for quick relief of back pain, headaches, and tired, sore muscles.
These handy tools are fun and easy to use on yourself and your friends.

Bounce a couple of Body Back Sticks on your back, on your head, on your legs.
It feels great!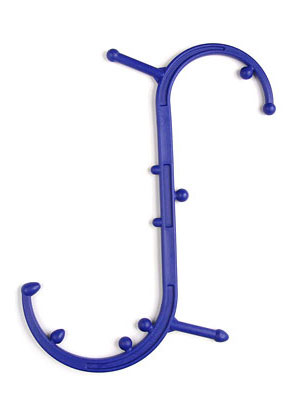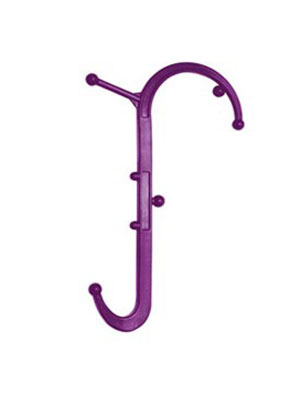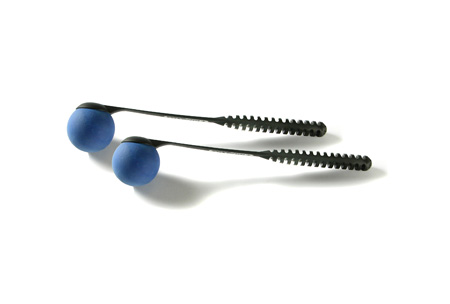 Most people seek relief from:
circulation tension, headaches, tight muscles, stress, and muscle cramps.

The construction of the Body Sticks is solid. The Balls are glued on so strongly that they will never come off.
In over 15 years of selling the body sticks, we have never seen a ball come off its mount.
Many people like the body sticks because the plastic handles or shafts are longer than alternative massage tools.



---
---

BONGERS
Another great product similar to the BODY STICKS
.


MAS10 - Bongers (Pair)

HOW DO BONGERS WORK?
For Sore Muscles, Headaches, Poor Circulation, Cellulite
BONGERS are traditional massage tools all over the Orient. They're good for
breaking down muscle tension and stimulating circulation.
Most everyone stores tension in their neck and shoulders, and BONGERS
are just about always effective there. However, they feel good all over
(but don't hit the kidneys! - see diagram),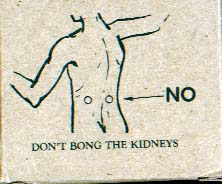 giving an invigorating, Shiatsu-like massage. Their flexible shafts do all the work,
allowing the masseur/se to BONG indefinitely without effort.
For more information on Bongers, go to the Bongers page
---
How To Purchase Items
Click the Add To Cart button beneath the product description to purchase the item. A shopping cart will appear on the right side of the screen. You can continue to add items from different pages on our site, then when you are ready to check out simply click on the cart icon, and click Checkout.


Contact Momentum98.com to purchase any item that does not have an Add To Cart button. You can purchase the item by email at

moment98@gmail.com

or by telephone at

614-262-7087

.


Read our terms and conditions of sale.
CODE

PRODUCT

PRICE

2+ PAIR

4+ PAIR

MAS10

BONGERS (1 PAIR)


$24.49

$23.95

$22.49


MAS846

BODY BACK STICKS

(1 PAIR BLUE)

$14.95

$13.95

$12.95