knobble massage tool - diskin - batando - knobbles for massage - Knobbles are King !
Last Updated: 4/8/11

Shop Our Online Store:

Since 1980!

Momentum 98
Natural Health Store

Taking Advantage of the Moment!




Propelling Yourself into Greatness!
KNOBBLE
Whole Body Massage Tool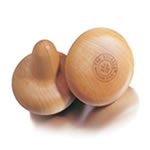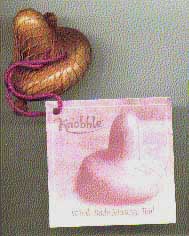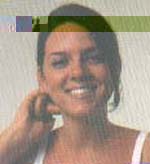 We have been selling the Knobble since the early 1980s. We find it a very practical,
and beautifully crafted wooden massage tool that is easy to hold, and which
has a multitude of self-uses that a skilled, semi-skilled, or un-skilled body worker can use (especially if they want to save wear and tear on their fingers and hands).
Deep massages are both wonderful to give & receive.
The Knobble is for whole body massages!
Lie on it, lean on it, or use it hand-held while working on tough spots.
Widely used and recommended by professional bodyworkers,
the Knobble is made of tree-farmed hardware with a non-toxic finish.
It is packaged in soft mesh and includes an instruction booklet.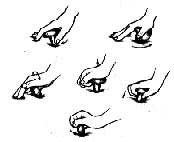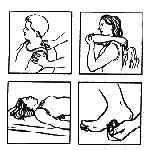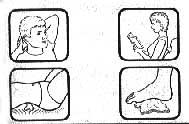 Different ways to hold the Knobble, and to use
on yourself or others.

MAS24 - Knobble
---
---
KNOBBLE II
New improved plastic cousin of the classic wooden Knobble.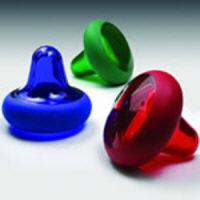 MAS24G - Knobble II (Green)
MAS24B - Knobble II (Blue)
MAS24R - Knobble II (Red)
The Knobble II is made of lightweight and durable plastic for even more portability.
It features a no-slip rubber grip for easier control when used alone or along with your favorite massage oil.
Designed for easy carrying in your coat pocket or hand bag, and is perfect for traveling.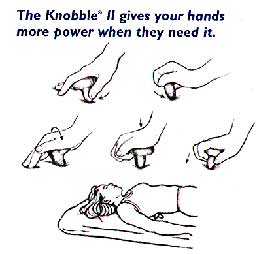 Different ways to hold the Knobble II, and to use on yourself or others.
---
---
Diskin
No longer available !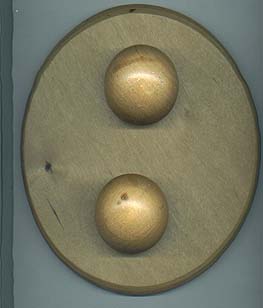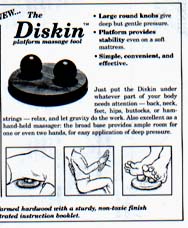 Hardwood with a sturdy, non-toxic finish.
Comes with illustrated Instruction Booklet.
Simple, convenient, and effective.
Just put the Diskin under whatever part of your body needs attention:
back, neck, feet, hips, buttocks, or ham-strings.
The large, round knobs gives deep but gentle pressure.
Relax and let gravity do the work.
Also excellent as a hand-held massager:
the broad base provides ample room for one or even two hands,
for easy application of deep pressure.
Platform provides stability even on a soft mattress.
---
Batando
No longer available !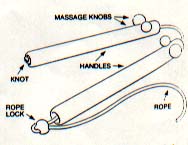 The Batando is amazingly versatile!
The solid maple handles and two-sized massage knobs massage the surface,
while the rope can be quickly adjusted to the right length for each technique.
It is adjustable for all part of your body!
Lit on it for deep, satisfying back work!
The Nutcracker Action fives it two-sided power.
---
---
How To Purchase Items
Click the Add To Cart button beneath the product description to purchase the item. A shopping cart will appear on the right side of the screen. You can continue to add items from different pages on our site, then when you are ready to check out simply click on the cart icon, and click Checkout.


Contact Momentum98.com to purchase any item that does not have an Add To Cart button. You can purchase the item by email at

moment98@gmail.com

or by telephone at

614-262-7087

.


Read our terms and conditions of sale.
| | | | |
| --- | --- | --- | --- |
| CODE | PRODUCT | PRICE | 2 OR MORE |
| MAS24 | Knobble | $16.95 | $14.95 |
| MAS24B | Knobble II - Blue | $11.95 | $9.95 |
| MAS24G | Knobble II - Green | $11.95 | $9.95 |
| MAS24R | Knobble II - Red | $11.95 | $9.95 |
| MAS24P | Knobble II - Purple | $11.95 | $9.95 |
| MAS241 | Diskin UNAVAILABLE | $21.95 | $19.95 |
| MAS80 | Batando UNAVAILABLE | $49.95 | $44.95 |