** INTRODUCING THE NEW **
MASSAGE STAR
---
---
---
RED MASSAGE STAR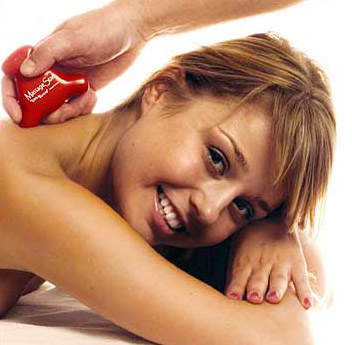 MAS008 - Red Massage Star

The Massage Star has 3 applications, the Wedge, on the top of the tool, to perform Muscle-Stripping and Cross-fiber Friction. The Wide and Narrow Points to perform Trigger Point Therapy and Reflexology.

The tool weighs 11 oz. making it easy for virtually anyone to use the product successfully. It's great for self-care and in a clinical setting to treat others. Its soft, yet durable coating makes it feel completely natural. Works very well with massage creams and oils. Perfect for the professional and consumer alike.

It's small enough to easily fit in your pocket or purse.

Instructional Booklet included.
---
---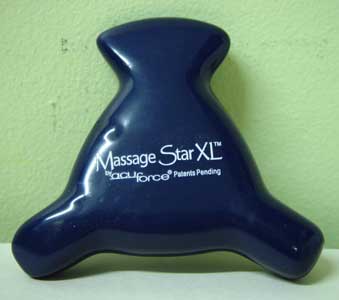 MAS009 - Blue Massage Star

The Blue Massage Star is the same shape of the Red Massage Star -
ONLY BIGGER!